Daniel Best, MPT, MS, ATC
Born in Des Plaines, Illinois, Dan spent his youth in southern Indiana before settling in Rhode Island. He completed his Bachelor of Science degree in Athletic Training at Rhode Island College and earned his Master of Science degree in Exercise Physiology from Southern Connecticut State University.
As a graduate assistant at Southern Connecticut State University, Dan taught several classes in the prevention and care of athletic injuries. His experience includes being the Head Athletic Trainer for the Men's Division II National Champion Soccer program at Southern Connecticut State University and a semi-professional basketball team with the United States Basketball League. Dan then became the Head Athletic Trainer for American International College in Massachusetts where he helped provide medical coverage for the Men's Division II National Basketball Championships. After moving to South Florida, he was afforded the opportunity to work closely in the rehabilitation, sports performance testing and conditioning of various professional athletes.
Dan received his Master of Physical Therapy degree from the University of St. Augustine for Health Sciences where he received honorable mention for his proficiency in manual therapy. As the owner of Longwood Rehab, Dan's practice offers outpatient orthopedic physical therapy with specialization in manual therapy, spinal care and sports injuries. He is a member of the American Physical Therapy Association (APTA), Florida Physical Therapy Association, the Private Practice Section of the APTA, the Orthopedic Section of the APTA and the National Athletic Trainers Association.
---
Kelly Williams
Kelly is a native of Orlando, born in Winter Park and raised in Altamonte Springs. Kelly developed a passion for soccer at the age of 5. She attended Bishop Moore Catholic High School from where she was recruited to play college soccer. She attended Elon University on a soccer scholarship and received her Bachelor of Science in Exercise Sport Science and a minor in Business Administration. Given her love for all sports, Kelly attended the University of Central Florida and received a dual Masters' Degree in Business Administration and Sport Business Management. After working for the Orlando Magic and managing high school athletics at Orange wood Christian school, Kelly decided she wanted to be more hands-on in helping others. She attended Herzing University for her Associate of Science as a Physical Therapy Assistant. Kelly was an intern at Longwood Rehab and returned to work at the clinic as an aide following her graduation. Kelly received her physical therapy assistant license in November, 2012 and has been providing quality physical therapy services to the patients of Longwood Rehab ever since. Kelly enjoys helping patients of all ages reach their functional goals but holds a special place in her heart for helping athletes return to playing the sport they love.
---
Andrea "Dre" Longnion, PTA
Born in Middletown, Connecticut, Dre participated gymnastics both a gymnast and a coach for twenty years. Dre received her Bachelor of Science in Public Health with a specialization in Health Promotion at Southern Connecticut State University.

After graduation, Dre moved to Florida where she worked for the YMCA of Central Florida as a Wellness Director, Personal Trainer and Group Exercise Instructor. In 2004, she won a World title for Country Western Couples Dancing and currently teaches at The Barn in Sanford as a Couples Dance Instructor.

After getting married and having two kids, Dre returned to school to earn her Physical Therapy Assistant degree from Seminole State College in Altamonte Springs, Florida. She is a current member of American Physical Therapy Association (APTA), Florida Physical Therapy Association (FPTA) and Athletics & Fitness Association of America (AFAA).
---

Liis Schively, PTA
Liis was born and raised in the country of Estonia, one of the Baltic States east of Sweden. Liis has always had a strong interest for exercising, food and a healthy lifestyle. Becoming a Physical Therapy Assistant in 2014 and being part of Longwood Rehabilitative Services has been a life changing experience for her enabling professional and personal growth under highly experienced staff and the most wonderful patient care experience with each and every client. During her free time, Liis enjoys spending time with her daughter, practicing various types of yoga and surrounding herself with the arts, good food and good company.
---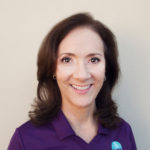 Gia Giles
, BSRT, LMT, LSMT, CKTP, CPT
Owner of Crosstraining Therapeutic Massage & BodyWorks, LLC
TRAINING: Bachelor of Science in Respiratory Therapy, UCF 1984; Florida College Natural Health, 2005 with honors; Licensed Massage Therapist; Licensed Sports Massage Therapist; Certified Kinesio-Tape Practitioner; Level 3 Certified Personal Trainer, with Rehab Specialty; Other massage certifications/training include: Multicurrent Point Stimulation Pain Therapy. Post Surgical Scar Tissue Release,Cranial Sacral & TMJ Therapy, Cranial Release Technique ,Lypossage Esthetiques and Myofascial Release
EXPERIENCE: 2005-2008 LMT for Spine-O-Nomics, All Women's Fitness, Super Slow Zone Lake Mary; 2008-Present LMT & CPT for Cross Training Fitness, MB4Fitness and Longwood Rehab.
STATEMENT: I have passion for what I do as a massage therapist and personal trainer! I enjoy working with people of any age, who have "issues with their tissues". My job is to facilitate a person's ability to bring their life back into balance by helping them reshape their spirit, mind and body.
If you have any questions or comments, please feel free to reach out to us here.
Longwood Rehabilitative Services, Inc.
Physical Therapy Brings Motion To Life 
2629 W State Road 434 Longwood, FL 32779
Phone: 407-774-1716
Fax: 407-774-9527
Email: [email protected]