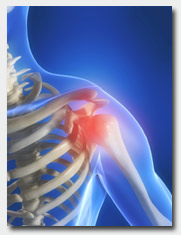 Origins of shoulder pain are diverse. The pain can arise from head, neck and thoracic (mid-back) spine dysfunctions, internal organ ailments, direct trauma or degenerative processes.
One of the most common forms of shoulder pain is related to the rotator cuff. A strain, tear or impingement can cause rotator cuff dysfunction. Typified by pain in the lateral (outside) aspect of the arm and a decreased ability to raise the arm during normal activities, this type of problem can be quite debilitating.
Fortunately, through physical therapy intervention, proper diagnosis and early treatment, symptoms of pain can be alleviated, normal function can be restored and many times, surgery avoided.
If you have any questions or comments, please feel free to reach out to us here.
Longwood Rehabilitative Services, Inc.
Physical Therapy Brings Motion To Life 
2629 W State Road 434 Longwood, FL 32779
Phone: 407-774-1716
Fax: 407-774-9527
Email: [email protected]